Editing in Paradise offers a unique approach to helping writers.
We understand how hard it is to write. We know you need persistence and passion. And, reflection.
When you write you might be the only person who ever sees your work. You persist and struggle (all writers do) and then, when you're 'done' you probably need a break from it.
Then  you'll need to edit your work to bring your manuscript up to scratch for publishing. You'll need to dive deep to find its strengths and gems. We are your faithful diving buddies.
Our courses include workshops (1–3 days) and retreats (residential, 3–6 days):
You'll be guided and supported in the writing and editing of your own manuscript. We will have read a portion of the ms before you arrive. Targeted feedback and editing help. All the sessions are geared to preparing for publication.
Please see Workshops and Retreats for detailed information for upcoming events. And for frequently asked questions … FAQ
We aim to have a Writer in Residence on all our retreats. They work one on one with our writers and help guide the writing and editing sessions. It adds a powerful dimension to the teaching and the sharing of industry knowledge.
---
Meet your mentors
Shelley Kenigsberg is a prominent freelance editor, writer and trainer who's worked in publishing for over 30 years. She works in most genres (except scientific books) for publishers (Penguin Random House, Murdoch Books/ Pier 9, TAFE NSW, McGraw-Hill, Brandl & Schlesinger among them); with writers who are doing their own independent publishing (self publishing), and with commercial and government organisations. Her favourite? Being editor/writing mentor and the privilege of working on a  diverse and fascinating list of projects. A recent project has been as co-writer/ ghostwriter on a memoir.
In-house to start, Shelley was with Harcourt Brace, Harper Collins, then John Wiley, and Macquarie University. Since 1998, she's been freelance as proprietor of S K Publishing, in Sydney.
Shelley has been Head of Macleay College's Book Editing and Publishing Diploma  for 24 years and leads long and short courses in editing and writing. She presents at literary festivals and writers' centres in Australia and in Indonesia, Singapore, Japan and South Africa.
She has been an active member of state and national editing societies (president, NSW society 2000–'03; vice president '03–'06) and chaired committees for the Institute of Professional Editors (IPED), Australia.
Hear from Shelley Kenigsberg as she talks to acclaimed journalist, Caroline Baum.
---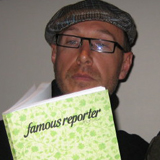 Paul C Pritchard has been a working writer for over 25 years: copy writer, feature writer, short story writer, poet and commercial ghost writer. He has a BA in English Language and Literature and an MA in Creative Writing. He teaches creative writing, and works as an art therapist using creative writing as a healing tool. He lives in Canberra.
"The act of writing often expresses what the voice cannot. So much can be revealed about the internal struggle or healing process through the words that have fallen, bounced, hurled, skipped or arrived kicking and screaming onto the page. The act of writing can become a great resource; a really safe confidant and friend. I believe that if we dig deep we will find diamonds in the rough. We can keep these diamonds close to our hearts or we can scatter them through novels, short stories and poems. First we write the diamonds and then we polish them."
---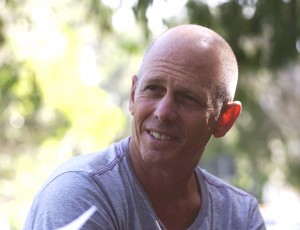 David Leser is a multi award-winning journalist and author of six books, whose most recent memoir To Begin to Know: Walking in the Shadows of My Father was shortlisted for the 2015 Australian National Biography Award.
He has served as senior feature writer for The Australian Magazine, The Bulletin, HQ, Good Weekend, the Australian Women's Weekly, as well as Middle East, European and North American correspondent for international publications.
David is an author, journalist, essayist, biographer and historian whose work covers politics, society, culture, business and profile writing. He is also the Executive Producer of the award-winning Australian documentary Paul Kelly: Stories of Me.
Based in Sydney, David also works as a public interviewer, guest lecturer, mentor and speechwriter.
---
Selena Hanet-Hutchins is an author and freelance editor who runs Texture, a broad-scope editing and writing business supporting the development of writers' and editors' skills, in publishing, small business and community, including training for a range of writing, reading and workplace groups, and (of course) at Editing in Paradise.
Selena has worked in-house as agency editor and sub-agent at Selwa Anthony Author Management Agency and as Allen & Unwin's submissions editor for unsolicited manuscripts ('slush pile'). She has edited screenplays, theatre scripts, prose and poetry for individual writers, journals and anthologies but these days mostly works on fiction and biography.
Selena is co-compiler of an anthology, with Selwa Anthony: What is Mother Love? (Penguin, 2008) and author of Mariella and the Stars (ABC, 2009), a children's picture book about fear and remorse and the magic to heal it.
HEAR  WHAT MENTORING REALLY CAN OFFER
Listen to the conversation with acclaimed writers' consultant, Alison Manning, of A Mind of One's Own, about working as a writing mentor.